Careers
Our associates are our most valued assets. We are passionate about recruiting, developing, and retaining the best talent we can. Our team-focused culture encourages employees of all cultures and backgrounds to come together and achieve one goal - to ensure water quality for people around the world.
Within Hach
We educate the world about the importance of water quality, and we rely on nearly a century of analytical chemistry expertise to guide us. Hach continues to innovate and adapt in a digital world, where data and water science intersect to optimize measurment and process controls, ensuring global water quality for communities large and small. Develop your skills and grow your expertise while playing a role in improving the quality of life for people around the world.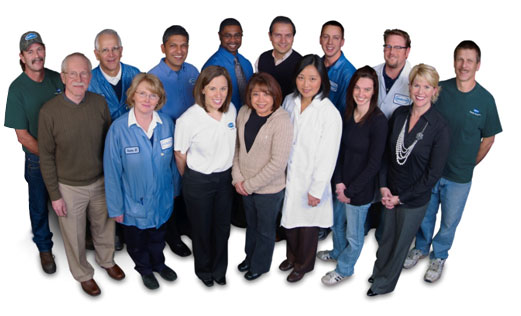 If you believe in creating something extraordinary, you'll fit right in at Hach. You'll find we're always looking to improve. You'll notice we believe that we can be better tomorrow than we are today. Some call it dedication, others call it drive, we call it passion. Hach is here to ensure water quality for people around the world. Want to join us in this mission? We are ready for your best. DIVE IN. HAVE IMPACT.