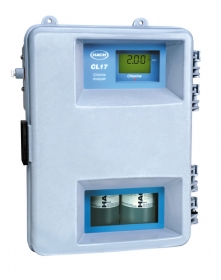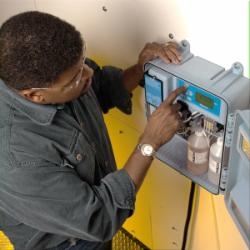 Hach CL17 餘氯/總氯線上分析儀可同時檢測水中餘氯、pH值、溫度。適用於飲用水、廢水以及工業循環冷卻水等加氯消毒過程中的餘氯/總氯測量;飲用水管網餘氯/總氯濃度的線上監測。

The industry standard Hach CL17 Chlorine Analyzer uses colorimetric DPD chemistry to continuously monitor water for free or total chlorine. For typical use, the CL17 will operate unattended for 30 days and is compliant with US EPA regulation 40 CFR 140.74. Monthly routine maintenance for the CL17 can be performed in 15 minutes, including changing reagents and cleaning the colorimetric cell. No special tools are required.

The CL17 analysis method is not affected by changes in chlorine concentration, sample pH, temperature, flow, or pressure, thus offering more reliable and accurate measurement with less operator interventions than other methods in today's market.

關鍵字 : 餘氯計, 水中餘氯分析, 水中餘氯監測, 線上餘氯監測, 餘氯測定
● 餘氯分析儀可檢測餘氯或總氯
● 利用內建曲線校正
● 餘氯分析儀自動濁度、自動色度補償;自動診斷功能
● 一套試劑供餘氯分析儀自動運行 30 天
● 分析周期 2.5 分鐘完成
● 餘氯分析儀可以和自動加氯泵聯機,達到自動加氯
● 餘氯分析儀適用於無人輪值看守的水質監測站
影片>

Which Chlorine Analyzer is Right For You? 如何選擇適合的餘氯(總氯)分析儀?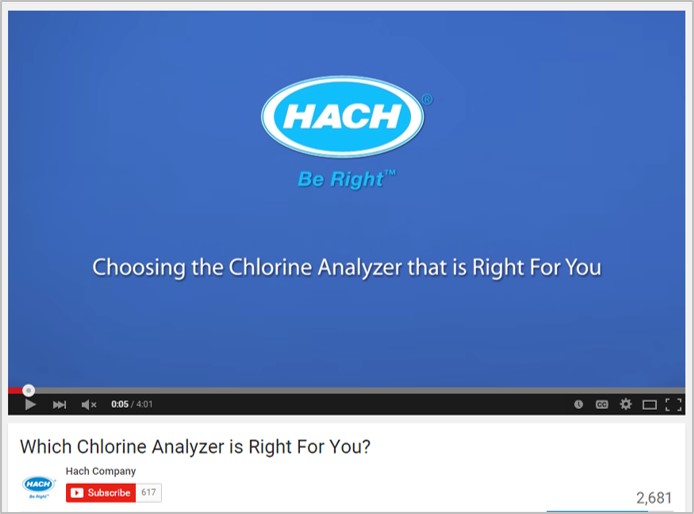 The CL17 is also suitable for permanganate residual measurements. Laboratory and field studies demonstrate the analytical capabilities of the analyzer to determine permanganate concentration in water and confirm that it is a robust solution and a good tool for the control of challenging water treatment processes (variable water quality and demand).
*This product has not been evaluated to test for chlorine and chloramines in medical applications in the United States.