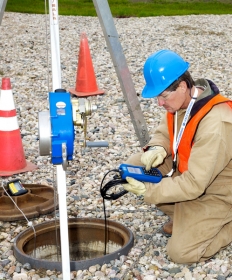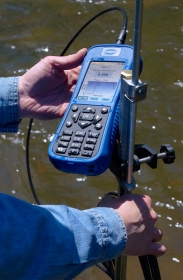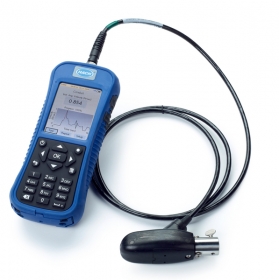 Hach FH950 Portable Flow Meter 攜帶式電磁流量儀透過多年的現場流量測量經驗而累積豐富的知識。 針對環境和污水管/廢水流量測量環境而設計 - 無論您是在分析溪流河川中的水流或是提供廢水流量數據的驗證,FH950攜帶式電磁流量儀協助提高您的工作效率。

The lightweight, battery-powered FH950 Velocity Flow Meter was designed to provide accurate velocity measurements while simplifying the entire measurement process in rugged field environments.

Multiple user-friendly features designed into the FH950 allow you to quickly and easily determine stream velocities for required discharge measurements, or use the FH950 to quickly calibrate area velocity flow meters, or verify primary devices such as weirs and flumes.

The ability to store and download velocity and entered depth information with the meter, minimizes field time up to 50%. Discharge calculations are automatically calculated by the meter.

Conveniently download collected data to a PC via the USB connection, eliminating the need for labor intensive manual data transfer.
The step-by-step user interface simplifies programming, delivers real-time data, and downloads directly to PC allowing a single person to take the readings and eliminating post site visit manual data transfer from logbook to PC
Automatically calculates total discharge based on USGS and ISO methods
Reduces time to manually calculate and likelihood of errors
Real-time velocity graphed on color display
Visualize velocity trends quickly
Lowest maintenance solution on the market
Electromagnetic velocity sensor with no moving parts never requires mechanical maintenance
Lightweight, rugged portable meter
Hach FH950 流量計介紹影片
(直接點進下圖觀看影片)