Hach 預製試劑方案 TNTplus 讓您的水質分析更簡便, 更準確, 更快速, 更有效率 !
Welcome from the Easy Chemistry Page!
"預製試劑"是指各種包裝的即開即用型化學試劑包或化學試劑套組,使用時無需進行繁瑣的稱量稀釋等化學試劑配制工作,有別於常規分析試劑需要經過複雜的配製過程才能用於測試,預製試劑有效協助使用者節省寶貴時間和人力資源,更精確的化學分析提供可靠品質。
Bar-coded vials provide automatic method detection 條碼樣品瓶身可自動偵測測試方法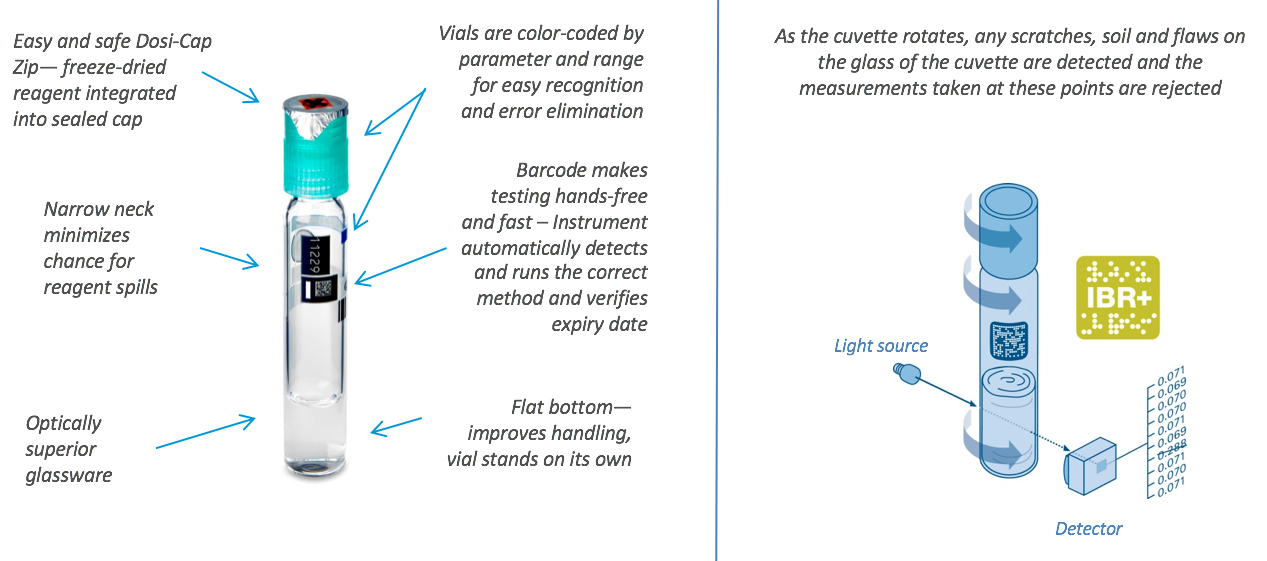 No Reagent Blank Necessary – The high quality of TNTplus® vials, tight reagent production controls, instrument calibration verification, and high instrument stability all combine to eliminate the need to run reagent blanks—saving you time and money!
Reduced errors – Automatic method detection with bar-coded vials. Scratched, flawed, or dirty glassware becomes non-issue as instrument averages 10 readings and rejects outliers.
Lot after Lot - Be Right – Truecal™ with each vial includes the calibration data for each individual lot, reducing variation in results. This allows you to meet reporting standards and to perform roficiency testing with higher confidence.
Safe handling – Innovative vial and reagent delivery significantly reduces spillage or contamination risk.
Documented shelf life and COA – The barcode details batch number and expiry date of reagents, which are documented along with the measurement result. An automatic warning is issued if expiry date has passed. Certificate of Analysis (COA) is available on RFID* tag on the box, which can be read out with the DR6000 or DR3900 spectrophotometer.
TNTplus® works with the following spectrophotometers :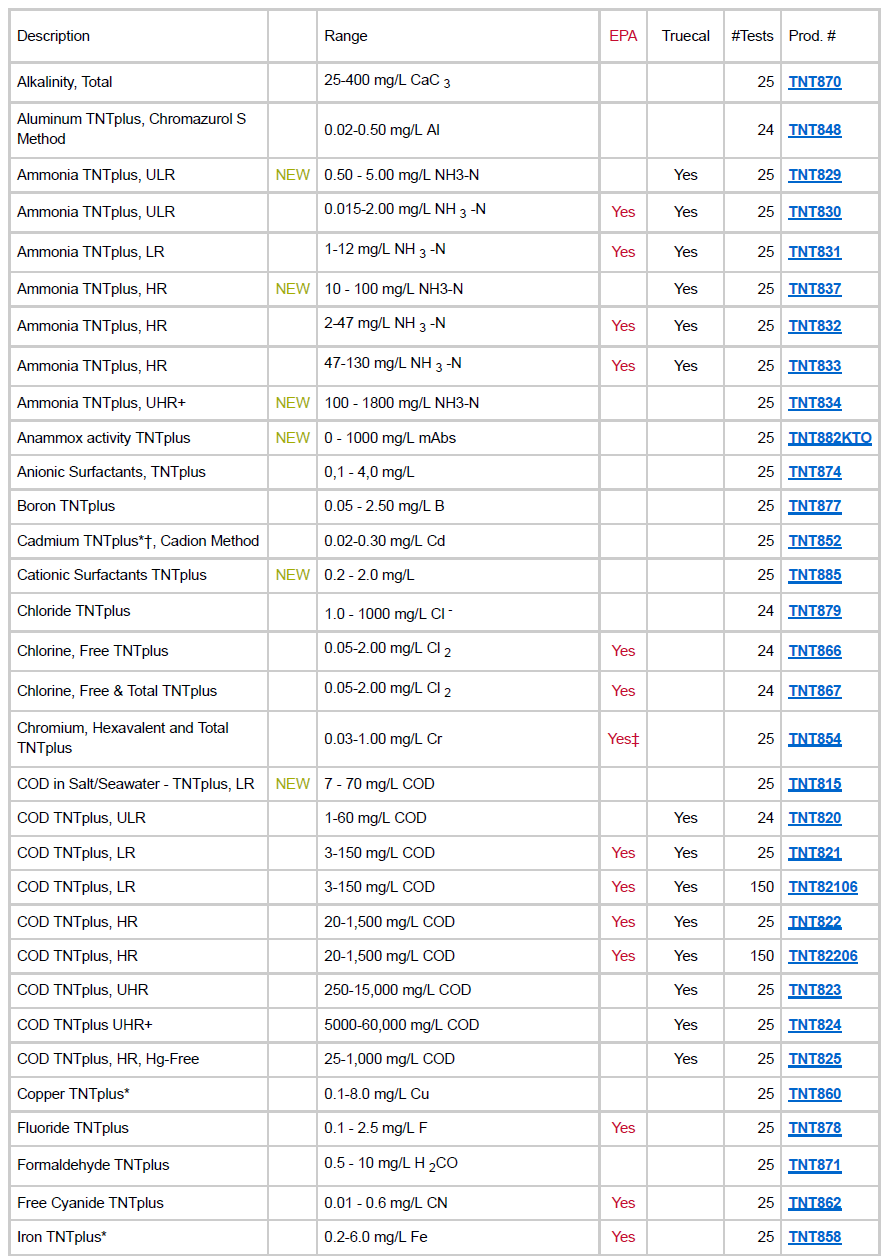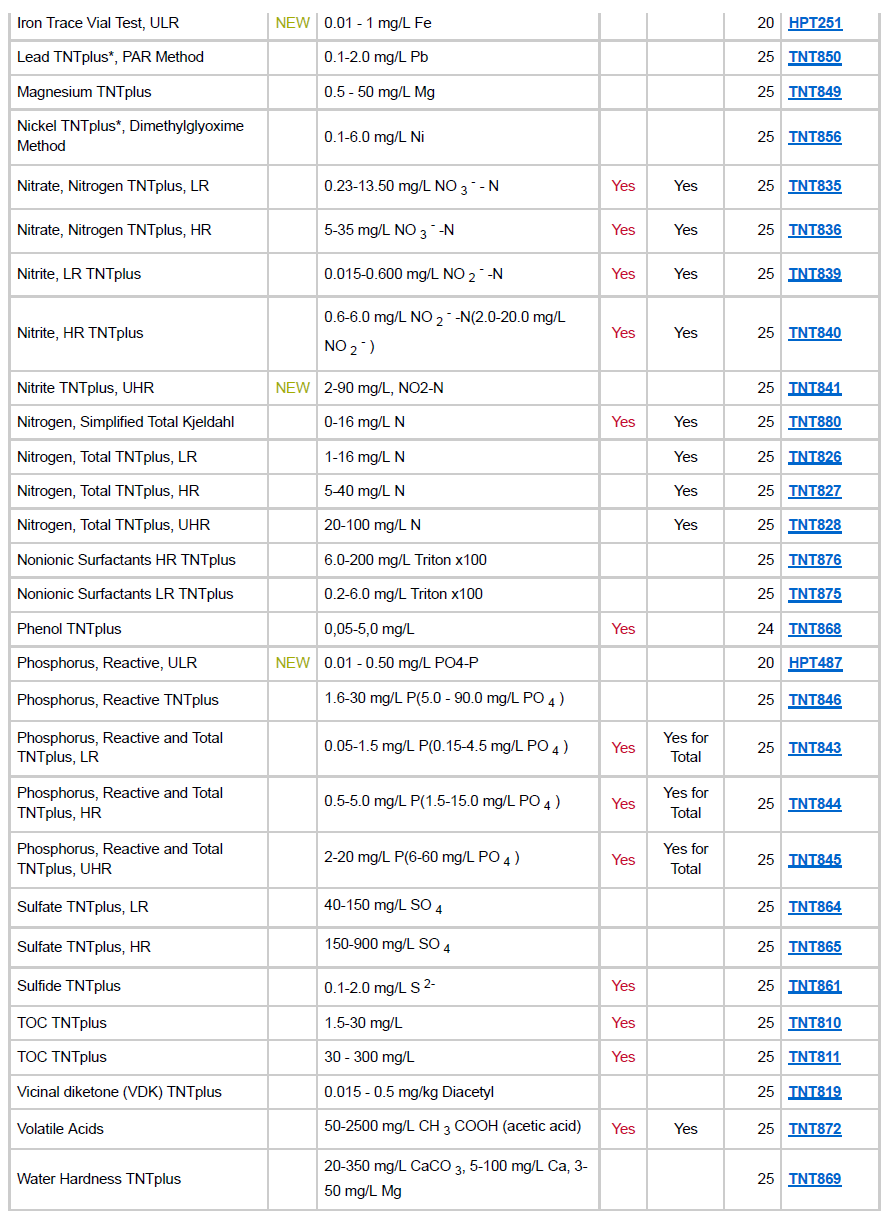 *As listed, test determines soluble metal. Order Metals Prep Set TNT890 to determine total metal.
†Optional sample preparation: TNT 892 calcium preparation set for calcium removal
‡EPA compliant for Cr 6+ only.