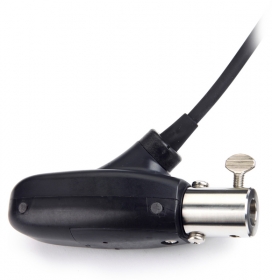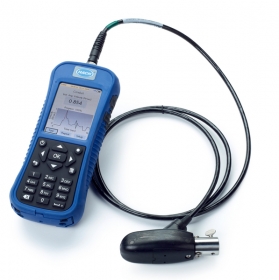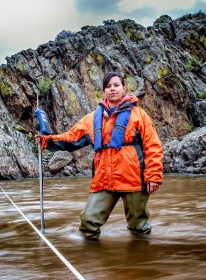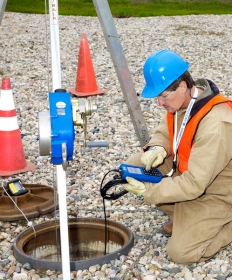 搭配FH950攜帶式流量計,EM950是一種非常有效的方式來分析河水與水流,驗證廢水流量數據,或確定污水流量監測的理想計量位置。

FH95的感測器可輕鬆應用於湍急水流,高噪音和低流速之環境監測。

The EM950 Sensor is designed to work specifically with the Hach FH950 Handheld Flow Meter. The EM950 Sensor captures flow velocity using electromagnetic technology and an optional pressure transducer can be added to automatically capture depth readings as well. With no moving parts, this intelligent sensor requires no mechanical maintenance and easily takes reliable measurements even at low velocities and in both clean and dirty water.

The FH95's sensor easily monitors turbulent, noisy and low velocity applications.
Paired with the FH950 Handheld Flow Meter, the EM950 is a highly efficient way to profile rivers and streams, verify wastewater flow data, or identify ideal metering locations for wastewater flow monitoring.
The FH950's electromagnetic velocity sensor with 6.5' cable has no moving parts and never requires maintenance, making it one of the lowest maintenance solutions on the market. Turbulent, noisy and low velocities are easily metered. When the sensor is placed in flowing water, its magnetic field creates a voltage that is sensed by electrodes embedded in the sensor. The voltage amplitude, proportional to the water velocity flowing around the sensor, is electronically processed by the smart sensor's microprocessor and is digitally transmitted through the cable to the portable meter display. Portable hand-held meter sold separately.