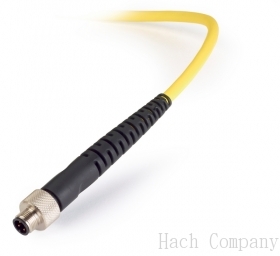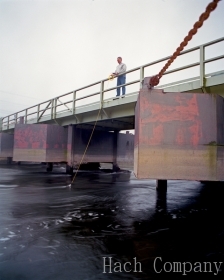 Intellical™MTC101為內建溫度傳感器的複合式數位氧化還原電位(ORP / RedOx)電極。Intellical™ MTC101 is a digital combination oxidation reduction potential (ORP/RedOx) electrode with built-in temperature sensor.

MTC101 has low maintenance needs thanks to a non-refillable gel-filled single open reference junction. 非填充凝膠之設計,維護需求量低。

MTC101-堅固型 是各種外部環境中測量ORP / RedOx絕對mV值的理想選擇,例如河流,地表水和地下水,池塘,湖泊,海洋,污水處理廠,原水,飲用水水庫等環境。The MTC101 Rugged is ideal for measuring ORP/RedOx absolute mV values in all types of external environment such as river, surface and ground waters, ponds, lakes, sea, wastewater plant, source water, drinking water reservoir for water quality, environmental and treatment process purposes.

Intellical™ Rugged digital probes are waterproof up to 30 meters for 24 hours (IP68 防護等級)

MTC101 Rugged is available with a 5, 10, 15, or 30 meters cable.

關鍵字 : ORP probe
This Rugged MTC101 version is built with a stainless steel body ensuring sufficient weight to the probe for an easy outside handling, the Metal Platinum sensing part is protected by a shroud, and the connection is ensured by strong and visible yellow coloured cable onto which you can clip depth markers (optional accessories), making the MTC101 rugged models specially designed for field use.
Intellical™ Rugged digital probes can reliably test in the harshest environmental conditions
Stainless steel body, polymer sensor shroud, and reinforced, steel-sheathed cables protect the probe for measurement anywhere in the field
Ultimate traceability in measurement history
Stored time and date stamp for each measurement, operator and sample ID, calibration history, parameter, and probe serial number
User alerted when re-calibration is needed
No guesswork needed to provide most reliable and accurate results with each measurement.
Can be moved between meters without the need to re-calibrate or re-enter measurement settings
Ideal for a multi-user environment with multiple HQD series Laboratory and Portable meters
Intellical™ Rugged digital probes are waterproof up to 30 meters for 24 hours (IP68 rating)
Manuals

Language

Size

Date

Edition

MTC101 Probe Basic User Manual-Multiple Languages


DOC022.97.80033

English US, French, Spanish, Portuguese, Chinese, Japanese, Korean, Thai

836 KB

2014-07

Ed 4

User Manual for Gel-filled ORP/Redox Probe Models: MTC10101, MTC10103, MTC10105, MTC10110, MTC10115, MTC10130


DOC022.53.80033

English US

420 KB

2014-11

Ed 4