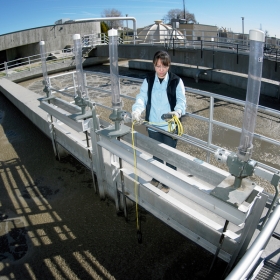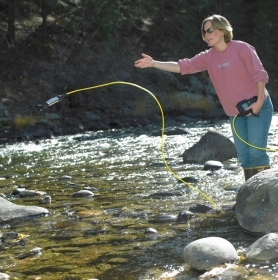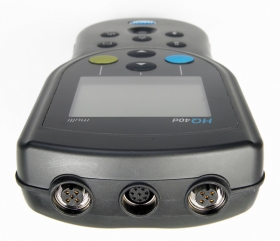 一台分析儀可連接不同電極, 用於測定pH, ORP、鈉、銨、氨、氟、硝酸鹽、氯、導電度、溶氧等。
分析儀提供三種讀數模式,可達到即按即讀、間接讀數、連續讀數的測量。
HQd數位分析儀的操作介面簡單直觀。具有校正指引和標準規程檢查,大幅減少校正錯誤,簡化操作過程。校正狀態指示燈和校正提醒確保能獲得正確的校正結果。
HQd系列的數字化分析儀能自動記錄電極的序列號,當前的校正數據,使用者ID, 水樣ID, 時間,以及日期,保存在系統的數據日誌中。每個測量數據都能與水樣ID,使用者ID, 電極序列號等數據相關聯,保證完整的數據追溯性和報表監管。
分析儀提供USB數據接口,可將數據結果輕鬆傳送至隨身碟及電腦中。
升級後的軟體允許使用者自定義pH標準溶液,支援使用者根據其擁有的任意pH標準溶液校正pH,而不侷限於某幾種固定的pH標準溶液。對於導電度,支援使用者任意選擇溫度補償的參考溫度,而不侷限於某固定溫度下。對於溶氧,當同時配備導電度電極時,分析儀可自動根據所測得的鹽度對溶氧進行鹽度校正,而無需人工手動輸入。
既可用於實驗室分析又可用於現場分析。分析儀和電極之間的所有連接都是安全且防水的。光線暗時,儀器螢幕可發出背景光,同時可以放大螢幕上顯示的字體。另外,可選配堅固耐用的現場工具箱, 讓現場測量極為方便。
The ultimate meter/probe system offering flexibility and ease of use with interchangeable probes. Ideal for facilities with multiple users and testing needs.
All HQD meters feature an advanced yet simple user interface that does not require manuals or training to operate. HQD meters connect with smart Intellical probes and automatically recognize the testing parameter, calibration history, and method settings to minimise errors and setup time. The durable portable meter and optional rugged probes are designed to withstand years of use in the field.
Choose from 4 models, including the dual-input HQ40D and single-input HQ30D versions. These multi-parameter meters offer the ultimate in measurement versatility - eliminating the need for multiple meters.
| | | | | |
| --- | --- | --- | --- | --- |
| HQ40D53000000 | HQ40D – Multi/2 Channels | None | pH, mV, ISE, DO, Conductivity, TDS, Salinity, Resistivity, ORP, Temp | Meter Only |
| HQ30D53000000 | HQ30D – Multi/1 Channel | None | pH, mV, ISE, DO, Conductivity, TDS, Salinity, Resistivity, ORP, Temp | Meter Only |
| HQ11D53000000 | HQ11D – pH/1 Channel | None | pH, mV, ORP, Temp | Meter Only |
| HQ14D53000000 | HQ14D – EC/1 Channel | None | Conductivity, TDS, Salinity, Resistivity, Temp | Meter Only |
| 8505400 | HQ40D – Multi/2 Channels | PHC10105, LDO10105 | pH, mV, ISE, DO, Conductivity, TDS, Salinity, Resistivity, ORP, Temp | Meter + Rugged Probe(s) + Field Accessories + Reagents |
| 8505300 | HQ40D – Multi/2 Channels | PHC10105, CDC40105, LDO10105 | pH, mV, ISE, DO, Conductivity, TDS, Salinity, Resistivity, ORP, Temp | Meter + Rugged Probe(s) + Field Accessories + Reagents |
| 8505100 | HQ30D – Multi/1 Channel | LDO10105 | pH, mV, ISE, DO, Conductivity, TDS, Salinity, Resistivity, ORP, Temp | Meter + Rugged Probe(s) + Field Accessories |
| 8505200 | HQ40D – Multi/2 Channels | LDO10105 | pH, mV, ISE, DO, Conductivity, TDS, Salinity, Resistivity, ORP, Temp | Meter + Rugged Probe(s) + Field Accessories |
| HQ11D53101000 | HQ11D – pH/1 Channel | PHC10101 | pH, mV, ORP, Temp | Meter + Probe(s) |
| HQ14D53201000 | HQ14D – EC/1 Channel | CDC40101 | Conductivity, TDS, Salinity, Resistivity, Temp | Meter + Probe(s) |
| HQ30D53101000 | HQ30D – Multi/1 Channel | PHC10101 | pH, mV, ISE, DO, Conductivity, TDS, Salinity, Resistivity, ORP, Temp | Meter + Probe(s) |
| HQ40D | HQ40D – Multi/2 Channels | None | pH, mV, ISE, DO, Conductivity, TDS, Salinity, Resistivity, ORP, Temp | Meter Only |
| HQ30D53303000 | HQ30D – Multi/1 Channel | LDO10103 | pH, mV, ISE, DO, Conductivity, TDS, Salinity, Resistivity, ORP, Temp | Meter + Probe(s) |
| HQ30D53315000 | HQ30D – Multi/1 Channel | LDO10105 | pH, mV, ISE, DO, Conductivity, TDS, Salinity, Resistivity, ORP, Temp | Meter + Rugged Probe(s) |
| 8506000 | HQ40D – Multi/2 Channels | PHC30101, CDC40101, LDO10101 | pH, mV, ISE, DO, Conductivity, TDS, Salinity, Resistivity, ORP, Temp | Meter + Probe(s) + Lab. Accessories + Reagents |
| HQ30D53301000 | HQ30D – Multi/1 Channel | LDO10101 | pH, mV, ISE, DO, Conductivity, TDS, Salinity, Resistivity, ORP, Temp | Meter + Probe(s) |
| 8507530 | HQ11D – pH/1 Channel | PHC20101 | pH, mV, ORP, Temp | Meter + Probe(s) + Lab. Accessories + Reagents |
| HQ40D53101201 | HQ40D – Multi/2 Channels | PHC10101, CDC40101 | pH, mV, ISE, DO, Conductivity, TDS, Salinity, Resistivity, ORP, Temp | Meter + Probe(s) + Field Accessories |
| 8506300 | HQ30D – Multi/1 Channel | LDO10101 | pH, mV, ISE, DO, Conductivity, TDS, Salinity, Resistivity, ORP, Temp | Meter + Probe(s) + Lab. Accessories |
| 8505800 | HQ40D – Multi/2 Channels | PHC30101, CDC40101 | pH, mV, ISE, DO, Conductivity, TDS, Salinity, Resistivity, ORP, Temp | Meter + Probe(s) + Lab. Accessories + Reagents |
| HQ40D53101301 | HQ40D – Multi/2 Channels | PHC10101, LDO10101 | pH, mV, ISE, DO, Conductivity, TDS, Salinity, Resistivity, ORP, Temp | Meter + Probe(s) + Field Accessories |
| 8506100 | HQ14D – EC/1 Channel | CDC40101 | Conductivity, TDS, Salinity, Resistivity, Temp | Meter + Probe(s) + Lab. Accessories + Reagents |
| HQDBOD01 | HQ40D – Multi/2 Channels | LDO10101 | pH, mV, ISE, DO, Conductivity, TDS, Salinity, Resistivity, ORP, Temp | Meter + Probe(s) + Lab. Accessories |
| 8505700 | HQ40D – Multi/2 Channels | LBOC10101 | pH, mV, ISE, DO, Conductivity, TDS, Salinity, Resistivity, ORP, Temp | Meter + Probe(s) + Lab. Accessories |
| HQ40D53115215 | HQ40D – Multi/2 Channels | PHC10105, CDC40105 | pH, mV, ISE, DO, Conductivity, TDS, Salinity, Resistivity, ORP, Temp | Meter + Rugged Probe(s) |
| HQ40D53103303 | HQ40D – Multi/2 Channels | PHC10103, LDO10103 | pH, mV, ISE, DO, Conductivity, TDS, Salinity, Resistivity, ORP, Temp | Meter + Probe(s) + Field Accessories |
| HQ30D53101201 | HQ30D – Multi/1 Channel | PHC10101, CDC40101 | pH, mV, ISE, DO, Conductivity, TDS, Salinity, Resistivity, ORP, Temp | Meter + Probe(s) |
| 8507200 | HQ40D – Multi/2 Channels | PHC10101, MTC10101 | pH, mV, ISE, DO, Conductivity, TDS, Salinity, Resistivity, ORP, Temp | Meter + Probe(s) + Lab. Accessories + Reagents |
| HQ40D53151201 | HQ40D – Multi/2 Channels | PHC30101, CDC40101 | pH, mV, ISE, DO, Conductivity, TDS, Salinity, Resistivity, ORP, Temp | Meter + Probe(s) + Field Accessories |
| 8507540 | HQ40D – Multi/2 Channels | PHC20101, CDC40101 | pH, mV, ISE, DO, Conductivity, TDS, Salinity, Resistivity, ORP, Temp | Meter + Probe(s) + Lab. Accessories + Reagents |
| 8506400 | HQ40D – Multi/2 Channels | PHC28101 | pH, mV, ISE, DO, Conductivity, TDS, Salinity, Resistivity, ORP, Temp | Meter + Probe(s) + Lab. Accessories + Reagents |
| 8507520 | HQ40D – Multi/2 Channels | PHC28101, CDC40101 | pH, mV, ISE, DO, Conductivity, TDS, Salinity, Resistivity, ORP, Temp | Meter + Probe(s) + Lab. Accessories + Reagents |
| 8507400 | HQ40D – Multi/2 Channels | LDO10105, MTC10105 | pH, mV, ISE, DO, Conductivity, TDS, Salinity, Resistivity, ORP, Temp | Meter + Rugged Probe(s) + Field Accessories + Reagents |
| 8507550 | HQ40D – Multi/2 Channels | PHC20101, MTC10101 | pH, mV, ISE, DO, Conductivity, TDS, Salinity, Resistivity, ORP, Temp | Meter + Probe(s) + Lab. Accessories + Reagents |
| 8506500 | HQ11D – pH/1 Channel | MTC10101 | pH, mV, ORP, Temp | Meter + Probe(s) + Lab. Accessories + Reagents |
| 8507300 | HQ40D – Multi/2 Channels | MTC10101 | pH, mV, ISE, DO, Conductivity, TDS, Salinity, Resistivity, ORP, Temp | Meter + Rugged Probe(s) + Field Accessories + Reagents |
| 8507500 | HQ40D – Multi/2 Channels | CDC40105, LDO10105 | pH, mV, ISE, DO, Conductivity, TDS, Salinity, Resistivity, ORP, Temp | Meter + Rugged Probe(s) + Field Accessories + Reagents |
| 8506200 | HQ40D – Multi/2 Channels | PHC30101, LBOD10101 | pH, mV, ISE, DO, Conductivity, TDS, Salinity, Resistivity, ORP, Temp | Meter + Probe(s) + Lab. Accessories + Reagents |
| 8507100 | HQ40D – Multi/2 Channels | PHC28101, MTC10101 | pH, mV, ISE, DO, Conductivity, TDS, Salinity, Resistivity, ORP, Temp | Meter + Probe(s) + Lab. Accessories + Reagents |
Manuals

Type

Language

Size

Date

Edition

HQd Portable Meter Basic User Manual


DOC022.97.80017

English US, French, Spanish, Portuguese, Japanese, Korean, Chinese, Thai

2171 KB

2013-08

Ed 4

HQd Portable Meter User Manual


DOC022.53.80017

English US

1456 KB

2013-08

Ed 4

Instrument Portable HQd Manuel d'Utilisation


DOC022.91.80017

French

1368 KB

2013-08

Ed 4

Quick Start Guide for Portable Meters


DOC012.98.80017

English US, German, French, Italian, Spanish

771 KB

2011-02

Ed 2
Software/Firmware

Type

Language

Size

Date

Edition

HQD Software Update v2.5.0.744
Current software for all HQD instruments (HQ11D, HQ14D, HQ30D, HQ40D, HQ440D, HQ411D) - portable and tabletop.
1. Save zip file on computer.
2. Extract zip file.
3. Save files to empty USB stick.
For further information see update instructions and HQD manual.

English US, German, French, Italian, Spanish

1591 KB

2015-04

v2.5.0.744
影片介紹>

HQD系列多參數數位分析儀-基礎篇!

(點圖觀看)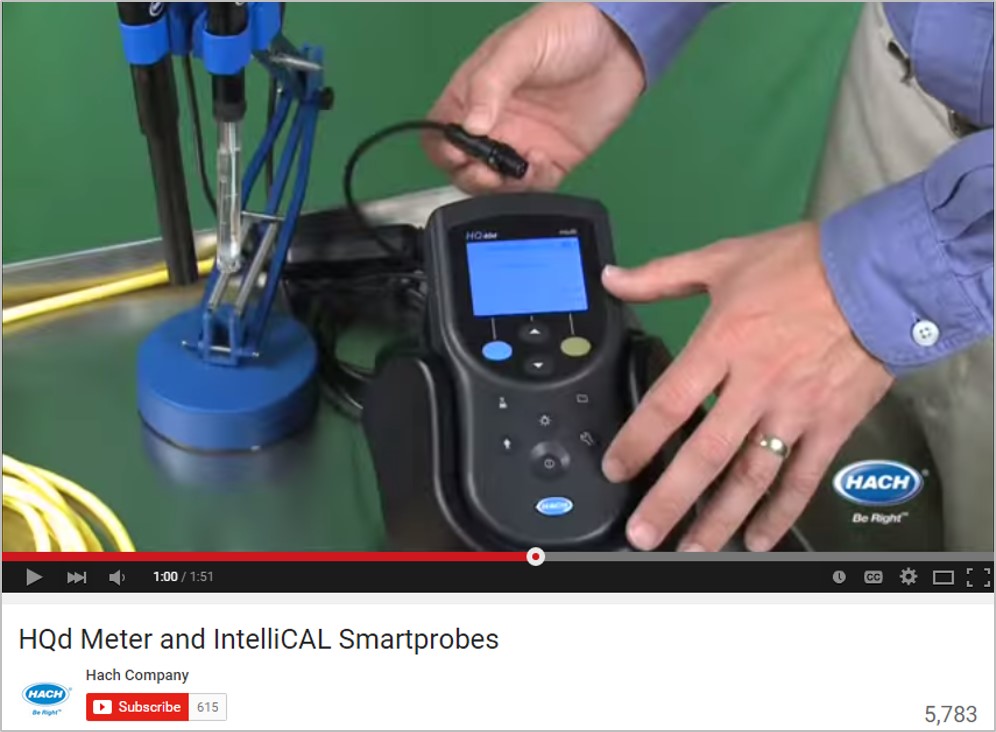 中文型錄下載

文件类型

Size

HQ14d 數位導電度分析儀中文型錄

2.41 MB

HQ30d 單通道輸入多參數數位分析儀中文型錄

2.41 MB

HQ40d

單通道輸入多參數數位分析儀中文型錄

2.41 MB

HQd 系列攜帶式水質分析儀使用手冊

4.07 MB

PAC-HQ&Sension 多參數水直檢測儀-DO溶氧

4.55 MB