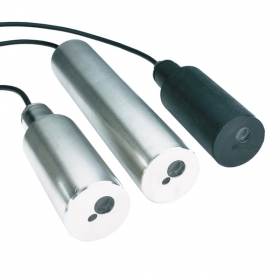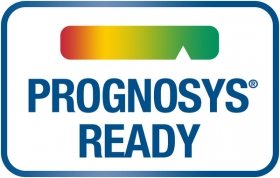 符合ISO標準, 以及德國標準

High-precision in pipe turbidity and suspended solids measurements in high concentrated sludges according to DIN EN ISO 7027 and DIN 38414

The Solitax highline sc turbidity and suspended solids insertion probe provides high-precision results in clear to strongly turbid liquids as well as in high concentrated sludges. Since this probe is for in pipe use only an appropriate mounting assembly for insertion application is required.

Turbidity measurement performance is certified to MCERTS regulation and the probe operates with a 90° measuring method according to DIN EN ISO 7027.

The suspended solids measurement by a colour-independent method with an infrared duo scattered light photometer is in accordance with DIN 38414.

The Solitax highline sc probe material is stainless steel and measurement data is displayed and processed with the help of a digital Hach SC200 or SC1000 controller.

關鍵字 : ss檢測, ss監測, ss分析, 濁度監測, 濁度測定, 濁度 sensor, 懸浮固體 sensor, 懸浮固體 感測器, 水中 懸浮物 監測
| Suspended Solids | Method | Range | Reagent Set(s) | USEPA Compliant? |
| --- | --- | --- | --- | --- |
| | Modified Measurement Modified Absorbance measurement, six channel multiple angle measurement | Suspended Solids Modified Measurement 0.001-500 g/L | | |
| Turbidity | Method | Range | Reagent Set(s) | USEPA Compliant? |
| --- | --- | --- | --- | --- |
| | 90 Degree Backscatter 90 Degree Backscatter, dual-beam or 2-beam alternating light, suspended solids | 0 - 4,000 NTU suspended solids | | |
Furthermore, the Solitax highline sc turbidity immersion probe is compatible for Prognosys which is a predictive diagnostic system that allows you to be proactive in your maintenance, by alerting you to upcoming instrument issues. Know with confidence whether changes in your measurements are due to changes in your instrument or your water.
Certified measurements according to DIN EN ISO 7027 and DIN 38414
Turbidity measurement performance certified to MCERTS regulation and according to DIN EN ISO 7027. The Suspended solids measurement is in accordance with DIN 38414.
Long-term calibration stability since time-consuming multipoint calibrations with dilution series are replaced by a single correction factor.
Excellent correlation to laboratory analysis
Comparisons between laboratory analysis and continuous suspended solids measurement using SOLITAX sc sensors show an exceptional correlation to mixed liquor, settled and thickened sludge. Online measurement not only saves time on manual analysis but also provides critical real time TSS measurements that can be used to operate the plant more efficiently.
Compatible with Hach SC controller platform
Measurement data is displayed and processed with the help of a digital Hach SC200 or SC1000 controller.
An appropriate mounting assembly for insertion application is required.
Manuals

Type
Language
Size
Date
Edition
Mounting Hardware Installation Instructions. 25 Languages and Illustrated for part numbers- LZX337, LZX660, LZX661, LZY630.00.10000, LZY630.00.11000, LZY630.00.12000


DOC273.99.90204

English US
4 MB
2012-08
Ed 6A
Piping Installation for SOLITAX LZX936, LZX660, LZX661, Illustrated and 25 Languages


DOC273.99.90413/DOC273.99.90414

English US, Bulgarian, Czech, Danish, German, Greek, Spanish, Finnish, French, Croatian, English UK, Italian, Japanese, Korean, Dutch, Polish, Portuguese, Romanian, Russian, Slovakian, Slovenian, Serbian, Swedish, Turkish, Chinese
1 MB
2015-04
Ed 4
SOLITAX® Pipe Tracing for Inline/Highline Sensors


DOC273.99.03911

English US, German
92 KB
2004-08
SOLITAX® sc Sensor User Manual


DOC023.54.03232

English US
366 KB
2012-05
Ed 4A