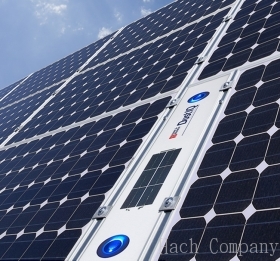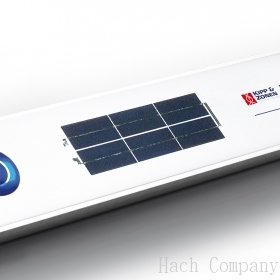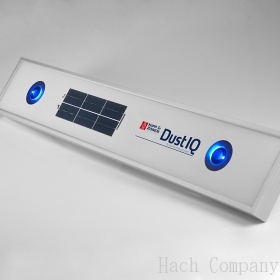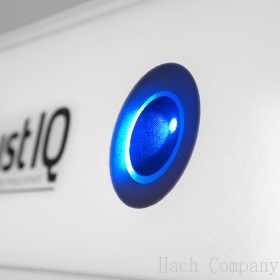 品牌名稱
:Kipp & Zonen / OTT HydroMet
DustIQ monitors the loss of light transmission caused by dust on PV panels using Kipp & Zonen's new and innovative Optical Soiling Measurement OSM) technology. It has no moving parts and it does not need sunlight to make its measurements.

DustIQ provides the information for solar energy plant management systems so that you can decide exactly when and where to clean. When? Because you can set alarms in your system software to indicate when a certain soiling ratio has been reached and cleaning is needed. Where? Because, thanks to the cost-effective price, you can install a network of DustIQ units to monitor the variation in soiling over across the plant.

DustIQ太陽能面板灰塵監測儀是一款監測和報告傳輸損耗(TL)和污染比(SR)的儀器,專為測量光損耗而設計,測得的光損失百分比表示由於污染而造成太陽能電池板的光損失。DustIQ完全防水,安裝在太陽能PV面板的旁邊(並位於同一平面)。 DustIQ太陽能面板灰塵監測儀具有內部數位訊號處理而優化的介面和控制系統。 Kipp&Zonen開發RS-485Modbus®資料通訊功能的智慧界面,用於連接可編程設計的邏輯控制器(PLC)、逆變器、數位控制設備和新一代的資料記錄器。數位訊號處理提供更快的反應時間。
DustIQ 採用創新光學塵污測量技術,為太陽能設備管理系統提供關鍵資訊,讓您準確判斷何時、何地需要進行清潔,優化產能
Kipp&Zonen 的 DustIQ 採用創新光學污染測量技術(Optical Soiling Measurement)監測因堆積於太陽能面板上之塵污所導致的光傳輸損耗。
不需活動零件,也不需陽光進行測量。DustIQ 為太陽能設備管理系統提供關鍵資訊,讓您準確地判斷何時、何地需要進行清潔。
您可於系統中設定警報以得知是否已達到一定的污染率而需要清潔。
並且,您可安裝DustIQ網路系統來監測整個廠區內所有污染的變化。
•
Know exactly when and where to clean
確切知道何時何地需要清潔
•

Integrated into leading plant management software
與先進的廠區管理軟體整合
Specifications
| | |
| --- | --- |
| Transmission Loss (TL) range | Percentage of sunlight that is blocked or scattered in such a way that it does not reach the actual solar cells 0 to 50% |
| Soiling Ratio (SR) range | 100 to 50 % (SR = 100 –TL) |
| Transmission loss measurement accuracy | ± 0.1 of reading ± 1% (after local dust calibration) |
| Ambient working temperature | -20 to +60 °C °C |
| PV panel temperature sensor | -20 to +100 °C, ± 1 °C |
| Tilt X and Y | -180 to 180 degrees ± 1 degree |
| Communication | Modbus® over 2-wire RS-485 |
| Power | 12-30 VDC, 200-70 mA at 24 V, 500 mA power supply is advised |
| Dimensions unpacked | 990 x 160 x 35 mm |
| Weight unpacked | DustIQ unit: 4 kg; Mounting clamps: 600 g |
Kipp & Zonen provides class-leading instruments for measuring solar radiation and atmospheric properties in Meteorology, Climatology, Hydrology, Industry, Renewable Energy, Agriculture and Public Health.
Kipp & Zonen is the specialist in the measurement of solar and sky radiation, from the ultraviolet to the far infrared. We offer a complete range of high quality instrumentation and accessories, from reliable cost-effective products to the best performance available. Our pyranometers, for example, are used in meteorological networks around the world.
Furthermore, our expertise and close links with the scientific community have led to high-end solutions for the measurement of atmospheric properties such as stratospheric Ozone, UV Spectra and evapotranspiration.
荷蘭Kipp&Zonen公司為美國Danaher集團旗下水平台之運營公司之一。
Kipp&Zonen針對氣象,氣候,水文學,工業,再生能源,農業以及公共衛生領域提供測量太陽能輻射和大氣屬性之專業儀器。 Kipp&Zonen是測量太陽能和天空輻射(從紫外線到遠紅外線)的專家,我們提供完整的高品質儀器和配件。以Kipp&Zonen的總輻射表為例,它被運用於全球各地的氣象網路之中。 此外,我們的專業以及與科學界的緊密聯繫讓我們逐步開發出用於測量平流層臭氧,紫外線光譜和蒸發散等大氣屬性的高階解決方案。