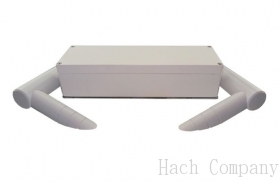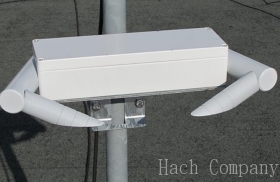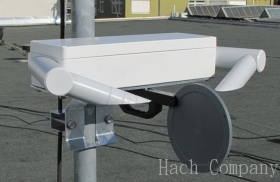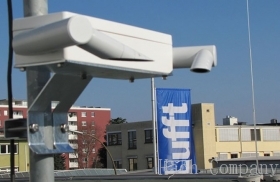 The VS2k visibility sensor measures visibility up to 2000m, ideal for road traffic applications on motorways, highways or bridges. A calibration device is available (optional).

The VS2k-UMB is configured via the software UMB Config Tool: Reading / Changing of the current configuration, calibration, polling of the current measurement values, the software allows configurations to be loaded and stored.

The measurement data is available for further processing in the form of the standard protocol Lufft UMB. ASD = Active Spider Defense: The built-in vibrating motor ensures at irregular intervals that the VS2k visibility sensor is not so prone to spiders. The construction of VS2k also reduces the frequency of maintenance.

應用領域:
 道路交通天氣監測
 機場、沿海地區天氣監測
 風機控制

Parameters measured: Visibility (measuring range 10 ... 2000 m)
Measurement technology: 45° forward light scattering
Product highlights: suitable for extreme ambient conditions, active spider defence, seawater resistant, compatible interfaces
Interfaces: RS-485, analogue output
Article number: 8366.U70
First and only visibility sensor with active spider defense

Measurment range of 10 … 2000m, ideal for traffic applications

Easy and smart calibration thanks to a calibration kit (optional)

Forward light scattering technique

Long life time thanks to sea waterproof housing

Open and free to use communication protocol for easy integration in excisting systems
The robust and sea water proved visibility sensor is designed for professional meteorological applications in all climate zones, onshore as well as offshore. It delivers reliable data, even in extreme ambient conditions.
Road Weather Information System for road and traffic control systems

Weather stations at marinas and onboard ships

Wind turbine control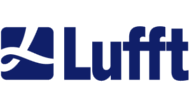 Lufft公司位於德國司徒加特附近,開發和製造用於氣候和環境測量的專業設備超過135年。
LUFFT精密工藝於全球相關氣象監測領域廣為人知,高度利用的智能氣象感測器遍布於全球的公路,鐵路和機場。 氣象服務、環保機構、能源供應商和建築設備製造商對於Lufft精確而持久的品質給予好評。
品質和精確度為Lufft的首要目標。自1995年以來,Lufft持續符合遵循國際公認標準ISO 9001要求認證之品質管理體系。
Lufft: A part of the OTT HydroMet Group. OTT HydroMet Group為Danaher集團旗下水平台之運營公司.